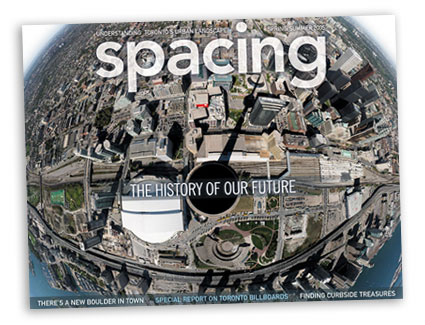 One of the things I love about living in the "Big Smoke" (aside from all of its colourful nicknames) is that every day can be a new discovery, if you choose to get out there and look. Same with the Toronto and cyberspace. Today I discovered spacing.ca, an independent magazine covering Toronto's Urban Landscape. But its way more than a print magazine.
Spacing has a great blog called SpacingWire full of interesting things that are going on around the city. I like its tone better than Torontoist, a little more genuine and crunchy-granola (in a good way).
There is also SpacingPhotos, a photoblog with contributions from some of Toronto's great photobloggers. This month's theme is "Water".
But my favourite thing about spacing is their Subway Button collection. It is definitely going on my solstice wish list! The photo below is from flickr-ite striatic.